Aiming to win online customers with fossil-free shipping, greater choice and more flexible delivery
All around the world, online shopping is growing at a breakneck speed, just like the volumes of parcels that are shipped every day between online stores and online customers. In Germany, every online customer receives an average of 23 parcels a year, while in China the figure is no fewer than 75 parcels a year. Here at home, the numbers are more modest – with Nordic online customers receiving six parcels a year*.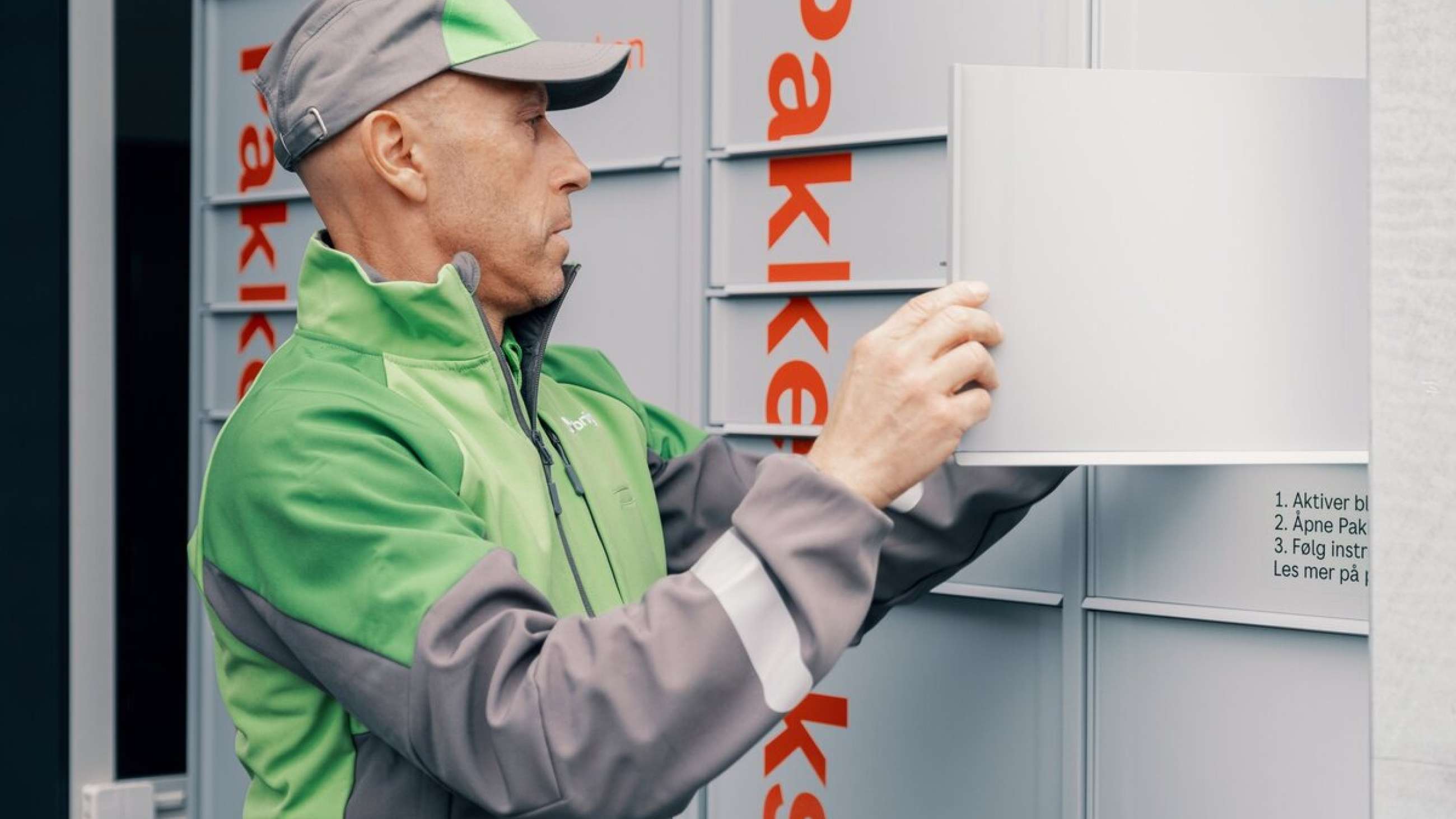 - There's great potential in the Nordic market. Our goal is to meet this potential and become the customer's first choice in the e-commerce market. We aim to do this by offering faster, more flexible and greener deliveries, where customers want them. So we can offer a first-class experience for the recipient. There have been major developments over the past five years. At the same time, there's a lot more that can be developed and improved, says Gunnar Henriksen, Acting Executive Vice President Director of the E-commerce and Logistics Division at Bring.
Is online shopping taking over as the preferred shopping channel?
Nordic cities are growing, and increasing urbanisation is reflected particularly in customer demand for home delivery. The coronavirus pandemic has also changed consumption habits, and home delivery volumes are now many years ahead of forecasts.
- Since the pandemic broke out, both we and other actors in the industry have seen huge volume increases in home delivery, says Gunnar.
No one knows whether or not this change in the consumption pattern is temporary, but Gunnar points out that he still believes that the trend is heading towards every Nordic online customer ordering more than 20 parcels online on average in 2025 – compared to six parcels at present. Then online shopping really will take a big step towards becoming the preferred shopping channel for consumers.
- E-commerce has accelerated during the pandemic, which has brought the market forward 2-3 years in terms of both growth and maturity. We're in the middle of a major change, where end consumers have started to get used to a new way of shopping – online. This brings and will bring new and tougher demands. How will online retailers handle this transition? Many of the existing major chains are now building omnichannels, which is extremely interesting.
More flexible deliveries
Online shopping is driving growth in the logistics market, and market surveys reveal that customers want faster, simpler, greener and more flexible delivery solutions.
Recipients want to be able to control and choose where and how they have their parcels delivered. Should they be delivered to the home or the office? Or maybe to a parcel machine on the way to the preschool or gym? And can you change the delivery time the same evening, because something else has cropped up?
It has to be easy to have your parcel delivered. If recipients are to be able to get quick deliveries exactly where they want them, we must be available where they live and travel. 
This is why we at Norway Post and Bring are constantly working to develop more and increasingly innovative delivery options. One of these is Parcel Box – a 24-hour collection box where the recipient can open an allocated door with their mobile phone when they pick up their parcel. After a successful pilot period in the winter and spring of 2020, the feedback from customers was so good that it was decided that parcel boxes will be part of Posten Norge's new, modern delivery network.
- Reports show that around half of the parcels in parcel boxes are collected within 12 hours. The boxes will be located in places where there are a lot of people on the move, such as residential areas, transport interchanges, shopping centres and student areas, says Gunnar.
In 2020, we also launched a new, improved home delivery offering and our own parcel distribution network in Sweden. Our new home delivery service offers many benefits, such as more and increasingly precise fossil-free deliveries in 345 locations in Sweden, and our network of pickup points currently consists of 7,500 collection points in both Sweden and the whole Nordic region.
Our ambition is to offer the flexibility that recipients demand for their delivery. We will therefore increase the number of collection points in the form of parcel boxes throughout the Nordics.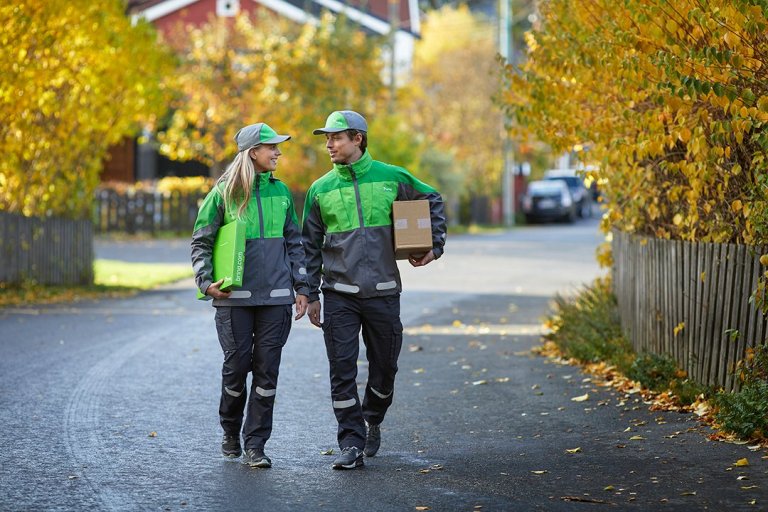 The e-commerce market is showing double-digit growth in the foreseeable future in the Nordics, so there is tremendous potential for growth in Nordic e-commerce. Our goal is to be able to offer a complete range of services with flexible delivery options when, where and how the recipients want it. This is why we focus on the recipient's requirements and expectations when we develop our services.
- We know that proximity and choice are important factors for our customers' customers, and through both our home delivery offering and our comprehensive network of pickup points we're positioning ourselves as a better supplier for both consumers and online stores, says Gunnar. Today's online customers have high expectations of their delivery. They want fast, green deliveries at a good price, and options for how they can receive their parcels. They also want information along the way. So our innovative force and an ability to develop services that are in line with customer preferences will be absolutely crucial.
Fossil-free shipping
The environment is extremely important for contributing to a more sustainable e-commerce market. More and more online stores and online customers want to contribute to "greener" shopping by shopping in a more sustainable way. Many customers are also inclined to dismiss actors that do not consider the environment.
At Bring, we play an important role in the society and want to make it easier for customers to make a green choice. As a major transport and logistics provider, we are part of the problem, but we also want to be part of the solution. This is why we have set a goal that all our deliveries will be entirely fossil-free by 2025.
- We want to be a leader in the area of sustainable transport. That's why we're putting a lot of pressure on ourselves with a tough and ambitious environmental goal. We've not achieved the transition yet, but we're well on the way. At present, 1,569 of the vehicles we use run on renewable energy sources such as electricity and biogas, and we have emission-free delivery of letters and small parcels in 49 cities and urban areas in Norway. In Sweden, our courier, parcel and home deliveries run on fossil-free energy from the terminals in Stockholm, Gothenburg, Malmö and Linköping, and our home deliveries of parcels in Stockholm city centre and suburbs are emission-free with electric vehicles, says Gunnar.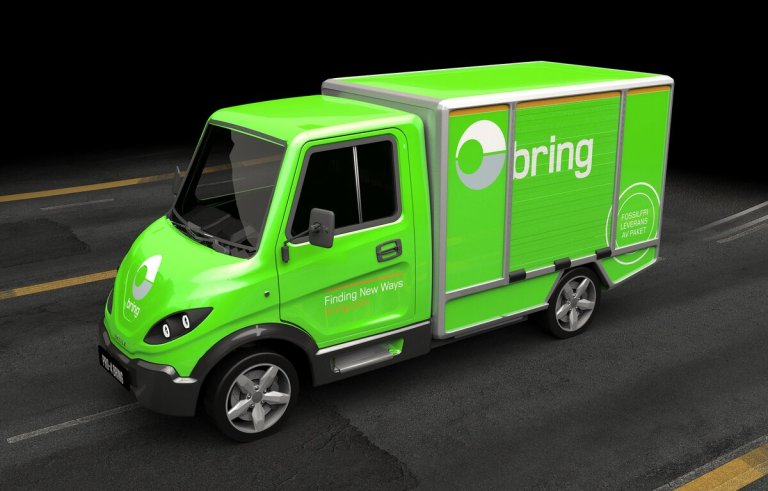 Focus on fulfilment
For many online stores, proximity to the customer is important, as are fast, green deliveries. This is why we are committed to being an actor that can offer all work, from receipt of goods and warehousing to delivery and returns, through our new fulfilment service.
We will be establishing a logistics centre for fulfilment in the Nordics where Bring takes care of everything. This saves both time and costs for our customers.
The fulfilment service, which has been named Shelfless, is a fully automated warehouse solution that enables us to offer our customers a complete online shopping solution.
373 years of innovation
Like many other industries, innovation has become a prerequisite for survival in the market. We have therefore set ourselves the goal of being the industry leader in innovation and driving developments in the logistics market through new services. In 2018, we developed a new innovation method, Helix, to enable us to develop new services in a more flexible way. Research has been conducted into the Helix method at places including the top-level university MIT in the USA.
Developments using the Helix model include the concept of self-propelled letter and parcel robots and indoor delivery for customers with digital door locks.
During the coronavirus pandemic, the pace of development really took off, and solutions that would normally have taken months were completed in a few days.
In early March 2020, we developed a solution in a short time in which recipients can sign for a delivery using their own mobile phone. And in autumn 2020, we developed a new function in our tracking solution in Sweden and Denmark that allows recipients to see when there is the least congestion at the pickup points. This enables them to avoid crowding and pick up their parcel safely and securely.

We at Bring also recently established our own digital marketplace for local stores, called Amoi.
*Source of figures: McKinsey Research 2019.
Do you want to know more about our delivery options?