Bring in second place in major sustainability survey
According to this year's Sustainable Brand Index survey, Norwegians regard Bring as the second most sustainable brand in the parcels and logistics industry. Bring came second after Norway Post.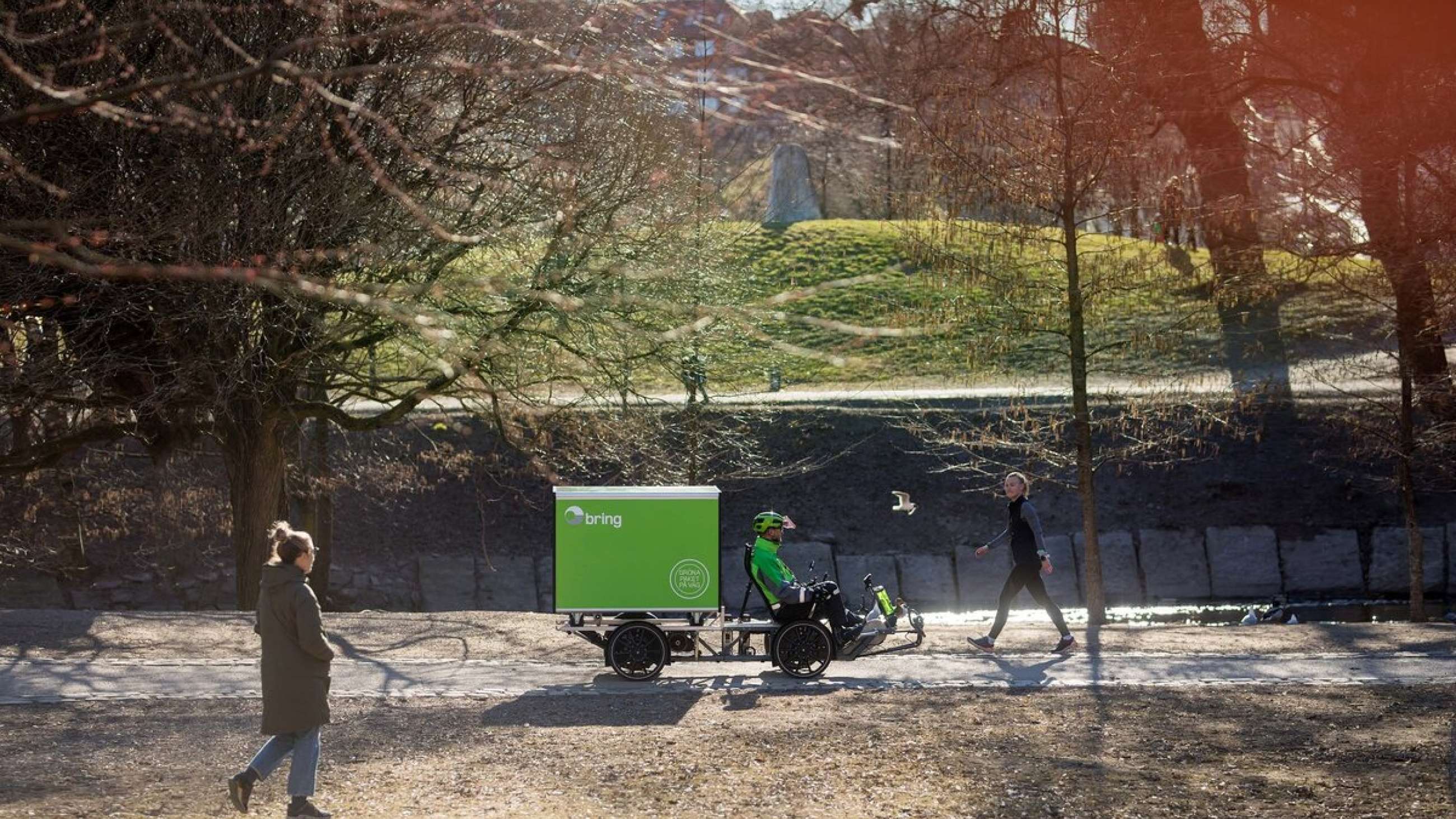 Bring was in 57th place among all brands and industries in Norway. It is also pleasing to note that the parcels and logistics industry, in competition with all other industries, is ranked in fourth place among Norwegian consumers. In total, no fewer than 10,460 respondents assessed the brands in the Norwegian survey.
Norway Post and Bring are part of Norwegians' everyday lives, and it's really gratifying that the work we do to create positive value for the environment and society is noticed. This gives us motivation for our continued sustainability work.
Norway Post named best logistics company in the Nordics
Norway Post is also the logistics company that performs best in the Sustainable Brand Index, in the overall ranking when looking at the results in the Nordic countries. In Norway, Norway Post is in sixth place out of 254 brands, PostNord in Sweden comes 145th out of 390 brands, while Posti in Finland is 71st out of 212 brands.
Europe's biggest brand study of sustainability
The Sustainable Brand Index (SBI) measures and analyses how sustainability affects branding, communication and business development. With the aid of more than 60,000 consumers in eight countries, the study measures and analyses over 1,400 brands and more 35 industries in terms of sustainability. This makes it Europe's biggest independent brand study of sustainability.
NB: SBI measures how consumers PERCEIVE the brands. It is not a measurement or survey of the actual sustainability footprint or sustainability impact of Posten or Bring. You can read more about this here in our sustainability report (in Norwegian):
Sustainability Report – Norway Post and Bring
In Norway, 10,460 people, 24 industries/categories and 254 brands were included in the study this year. The overall winner was Tine, ahead of IKEA and Kiwi.
Positive development for Bring Sweden
There are also positive results from the survey for Bring Sweden: Bring climbs 78 places in the Sustainable Brand Index in Sweden. Bring is one of the parcel and logistics suppliers to climb the most compared to last year's survey. The survey takes the temperature of how sustainable the Swedish population feels that the different companies in the country are. Bring climbs to 208th place this year.
Best in the logistics industry last year too
Logistics was a separate industry for the first time in 2020, when the Norway Post Group also topped the list in the Logistics category.