Shelfless - fulfilment by Bring
This is a fulfilment solution for international e-tailers or distributors who want to strengthen their position in the Nordics. We take care of your logistics from A to Z, with a greener and more cost-efficient logistics chain as a result. With Shelfless, you will be able to access a world-class distribution network that provides your customers with a fast, precise and greener delivery service.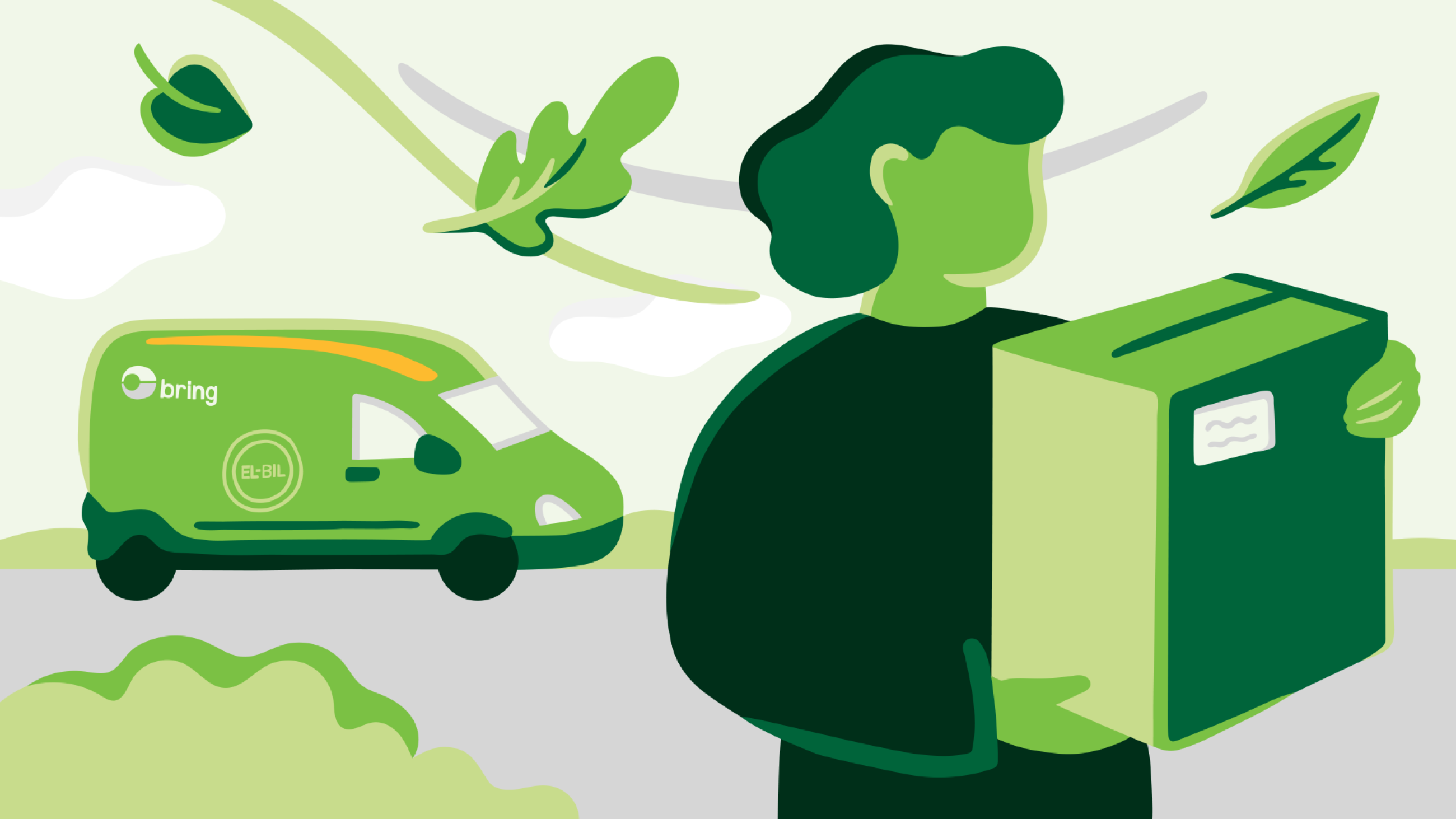 As a Shelfless customer, your online store gets access to the fastest lead times on the market with high cost-efficiency. We pick, pack and ship products across many online stores. That gives you the benefits of scale, and you can focus more on growth.

The warehouse will feel like your own via our customer portal. A direct integration between our systems enables us to serve you right from the decisive "click" in the online store all the way to delivery. We can also help you connect to the largest markets in the Nordics.
What's included in the solution?
- Reception of goods, storage, picking and packing
- Returns handling
- Ordering deadline until 9 p.m.
- Direct integration with finance and procurement systems
- Direct integration with an online store platform
- A cloud-based information flow and access to the biggest marketplaces in the Nordics
- Distribution services
- Customer portal
- Returns portal
Is Shelfless the right solution for you?
Yes, if your online store:
Has a minimum of 20 orders per day.
Sells products directly to end-users.
Mainly sells small and lightweight products*.
Wants to focus more on sales and growth.

*Items should be within 60x40x30 cm, and preferably not exceed 5 kg.
This is how Shelfless works
1. Faster deliveries
We use the best technology on the market to ensure that your online store has the fastest route from click to delivery to your customer. Your items are picked mostly within the first hour of receiving the order. Frequent shipments from the warehouse ensure same-day and next-day deliveries to your customers.
2. Increased profitability
Flexible storage lets you go from fixed to variable overheads. You only pay for the warehouse space you use. Thanks to modern technology, you get efficient picking and packing, cost-effective delivery and competitive returns solutions.
3. Greater control
With our customer portal, Mybring, you will get full control over your order and logistics flow. Mybring is our digital self-service tool, optimised to simplify your company's logistics.
4. Seamless integration and easy set-up
Our integration team will help you get started with our services. Seamless and smooth integration between your e-commerce platform and our systems ensures efficiency and gives you full control. If you want to increase turnover by selling your goods on other marketplaces, in addition to your own online store, we make it easy and all the orders are automatically transferred to us.
Let's sum up some of the greatest benefits with Shelfless:
Shorter lead times
Same-day delivery
Seamless shopping cart integration
Real-time tracking